Trailer tracking is quite similar to vehicle tracking in terms of principle and technology but they present their own unique challenges. Trailers are not self-powered and do not have batteries to power

up tracking devices. Unlike vehicle tracking where focus is placed on fuel usage and timesheet, trailers are about load visibility. Vehicle tracking devices are often installed inside the vehicle and protected from the elements whereas trailer trackers are often installed outside and exposed to the environment.
Trailers are often coupled and uncoupled to different tractor (head) units for a varied number of reasons, eg it might be necessary to deploy more tanker bulks than flatbed trailers or vice versa to meet the business needs or a trailer could be out for repairs or maintenance or could be a loading/unloading job that is taking longer than expected. As this practice goes on it becomes more complex to keep tracks.
At present most operators/businesses spend a considerable amount of time in making series of phone calls to locate their trailers but implementing supraTrack Trailer Tracking, the result is instant thereby increasing efficiency.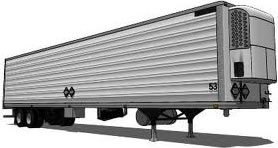 The business returns achieved by having supraTrack Trailer Tracking is easy to calculate, it is often difficult for the fleet manger to know the location of its trailers once they leave the depot. With trailer tracking, a fleet manager has immediate visibility of the location of all his trailers without having to call anyone. This allows the trailers get recycled back into operation quickly, making them more productive, ensuring that business opportunities are not missed to generate revenue and the risk of fraudulent use of these trailers are minimised
It should be noted that having a GPS tracking device installed in the cab of the tractor (head) unit alone cannot monitor the movement of a trailer
Covert Tracking
Covert GPS vehicle tracking is installing or attaching a tracking device to a vehicle with the intention of secretly (covert) monitoring the vehicle without the knowledge of the driver. Covert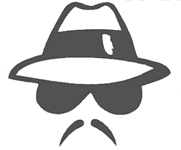 tracking usage has been common in the law enforcement agencies, military and private detectives or investigators
ACVL tracking have been in existence since the beginning of World War1, it's nothing new except different technologies were used. Good covert GPS tracking devices with the appropriate application achieve better results compared to what was been used. In the past these professionals spent hundreds of man hours and extensive human resources to achieve similar results that we get in minutes
There are varied reasons why acvl Tracking is applied, whether is ethically right or not is beyond the scope of service that we provide but should be used within an official surveillance environment or the appropriate permission should be sought within the law enforcement
The Tracking devices are encased in a strong magnetic pelican protective case that shields the device from dust, rain, shock and other elements. The crushproof magnetic casing makes it easy to attach to the vehicle of interest and found to be working normally after crush tests. It is also equipped with rechargeable 6600 mA battery that can last up to 90 days on a single charge
Our Tracking devices can be leased for short term operations or outright purchase